Summer Junior Group Coaching

We had a great turn out for the first of our junior summer coaching days, with seven future stars participating. We worked on some chipping/putting before taking to the course to put the new learned skills into action. I must say some of the play was superb and a pleasure to witness! The eventual winners were Matty Gribbon, Oliver Larking and Jonte Casson.
I really enjoyed it and it was great to see so many down. These are a great chance to meet other juniors and start to make improvements in a friendly and fun environment.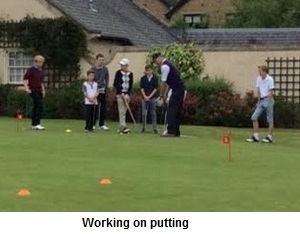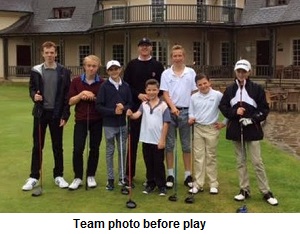 Young Guns Academy with the Golf Foundation Junior Golf Passport.
Our junior coaching on a Saturday morning is undergoing a big change! To help get our juniors to the 'next level' quicker, we're changing the format from an hour long group lesson, to 30 minute individual lessons. This means that with the help of the Golf Foundation Junior Passport Scheme we can make the coaching specific for the needs of the junior at hand.
The Junior Golf Passport covers the following key areas of golf:

Lesson's can be booked at your convenience and can be taken any day/time (as long as we have a member of staff free). This should hopefully be more convenient as we know some of you struggle to stick to the 10am Saturday time as you have other commitments.